About me and my dog walking and pet care service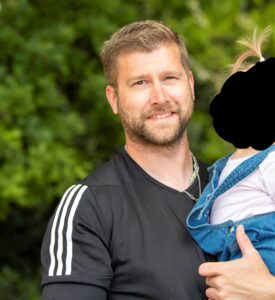 Welcome to my about me page, where I'll tell you a little bit about myself and my passion for dog walking and pet service
My name is Dave, and I am a professional dog walker serving the Sutton, Cheam, and Morden areas. With a love for all animals, I am committed to providing the best possible care and attention to your pets. I've been an avid animal lover my entire life. As I grew older, my love for dogs only grew stronger, and I knew that I wanted to find a way to incorporate my passion for these furry friends into my career. I took a job working at kennels. I was responsible for providing daily care and attention to a variety of dogs, including feeding, exercising, and administering medication when needed. This experience provided me with a valuable insight and a unique opportunity to interact with different breeds and temperaments, and to learn about their behaviors and needs. Then I discovered dog walking, so in 2013 i started my dog walking and pet sitting service. I can honestly say that it's the best job I've ever had. Every day is different, and I get to meet so many amazing dogs and their owners along the way and after all these years i still love it.
I strive to offer quality services that are tailored for my clients and their pets, making my dog walking and pet care services available when and where they need it. I'll even send regular updates along with pictures, so every owner knows exactly what his pet's up to. There's a certain peace that comes with knowing all is well with your beloved pet – and seeing it with your own eyes. Living in the Sutton, Cheam, and Morden areas means that I am well-versed in the local parks and green spaces where dogs can enjoy a good run and playtime. From Nonsuch Park to Morden Park, I know all the best places to take your dog for a refreshing walk. And since I'm fully insured and have had a police background check, you can have complete confidence every time your pets are in my care.
If there's one thing I've learned as a parent and pet owner, it's that everyone is unique and requires their own, specialized approach to reach their full potential – all pets including hamsters, rabbits, reptiles, dogs, and cats. They each have their own needs, desires, and expectations. Recognizing these differences is essential for long-term success and care. I am also fully insured and trained in pet first aid, so you can rest easy knowing that your dog is in good hands with me.
Whether you need regular dog walking services or just an occasional check-in, I am here to provide the highest level of care and attention to your beloved pet.
So if you're looking for a reliable and experienced dog walker, look no further! I'd love to meet you and your furry friend and provide them with the exercise and attention they need to live happy and healthy lives.
Thanks for stopping by my page, and I hope to hear from you soon!